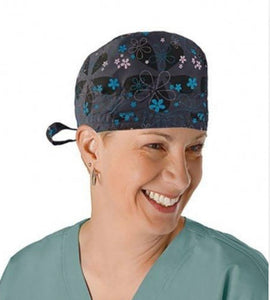 Arrow Safety Canada
Surgeon's Cap $5/pc. Pack of 5
Regular price
$25.00
Sale price
$108.00
Unit price
per
($9.00 ea)
The Benefits of Using Disposable Surgeons Caps
Ensuring safety and hygiene is crucial in the hectic world of healthcare. Disposable surgeons caps play a key role in this situation. These caps serve as an essential first line of defense during surgical procedures, guarding against possible contamination and infection.
These hats are worn by surgeons and medical personnel to keep their hair neatly enclosed, reducing the possibility of any stray hairs coming into contact with the patient's exposed body cavities. Disposable surgeon's caps offer a reliable barrier that keeps the environment sterile and ensures the best outcome for the patient.
Enhancing Infection Control: The Role of Disposable Surgeon's Caps,
Every precaution counts when it comes to infection control in medical settings. During surgical interventions, disposable surgeons' caps are essential for maintaining a clean and sterile environment. These hats shield the medical staff members from any contaminants in the operating room, as well as prevent the release of potentially infectious agents from their hair.
These caps serve as a defense against infections in addition to being simple to discard after a single use. By lowering the chance of cross-contamination, this feature also improves the overall cleanliness of the healthcare setting. Disposable surgeons' caps are a crucial weapon in the toolbox of medical facilities working to deliver the best possible care.
SOLD BY THE BOX

DISCOUNTS APPLICABLE TO LARGER ORDERS, CALL OR EMAIL TO INQUIRE:
Phone: 1-833-448-9380
Email: sales@arrowsafetycanada.com
Washable/Reusable 
Traditional tie-back style
---
Share this Product
---